The evolution of watch design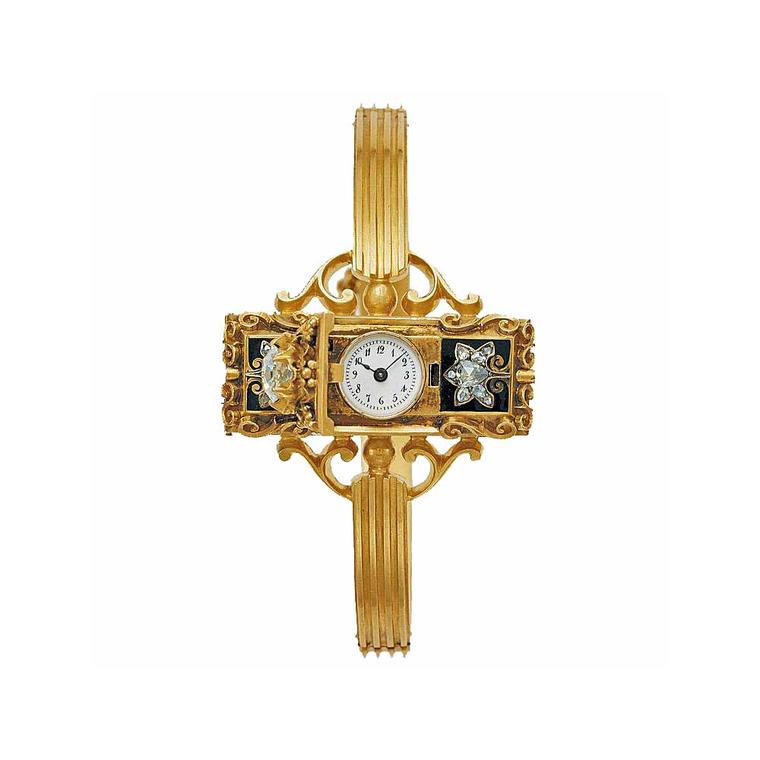 What do Elizabeth I and Marie-Antoinette have in common? In addition to their royal lineage, they were all avant-garde style queens with a passion for watches. And while watchmaking is generally regarded as a masculine activity, a quick glance at the past four centuries of watchmaking reveals that women have been equally essential in the evolution of watch design like men. Worn on the body as a brooch or necklace, around the waist on a châtelaine, on the wrist and even on the finger, women's watches are miniature history capsules that tell us as much about the style of the time as about the time.
Thanks to technological advances like the invention of the mainspring in the 1520s, European watchmakers succeeded in miniaturizing the components of a clumsy clock movement to create miniature portable clocks. This huge technological breakthrough has effectively taken time from the public domain – in the form of clocks and sundials – to the private rooms of the wealthiest members of society. Equipped with the latest technology, these mini clocks would essentially become the first portable devices in the history of watch design and a favorite among European royalty and aristocracy.
Elizabeth I is reputed to have received an arm watch in 1571 from Robert Dudley, the Earl of Leicester, with a secret clock hidden under a "faire lozengie djamond sans foyle". Even more extravagant, however, was Elizabeth I's little ring watch, which functioned as a miniature alarm clock and at the appointed time deployed a small claw to scratch her finger to remind her of a pressing diplomatic problem – or a meeting. you with Dudley maybe?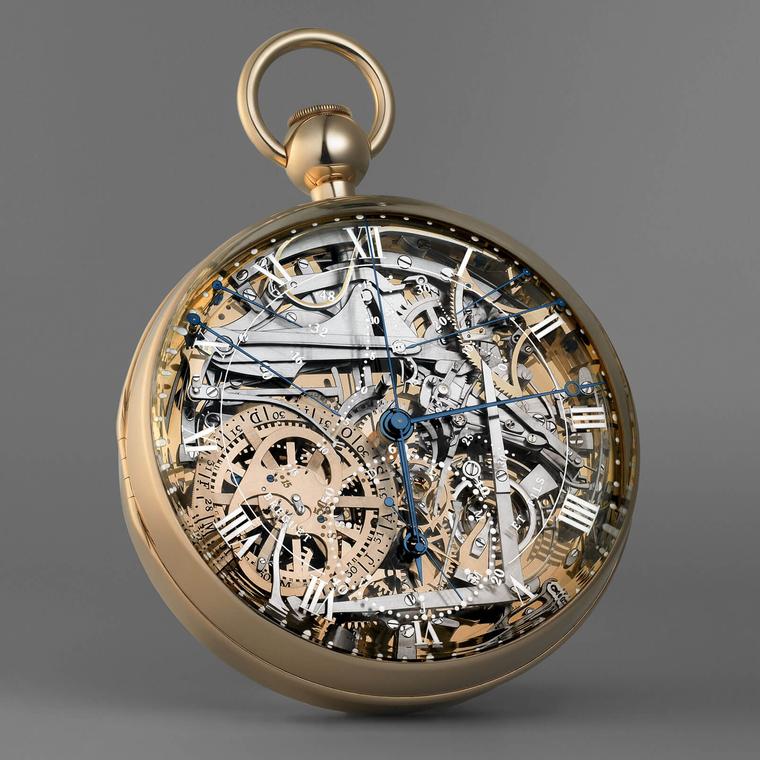 As a style icon and avant-garde of her time, Queen Marie-Antoinette of France wanted a pocket watch that would eclipse any other creation on Earth. What queens want, queens get, and the leading watchmaker of the time, Abraham Louis Breguet, was commissioned in 1783 to work his magic. His most famous creation – known as pocket watch no. 160 – housed a minute repeater, perpetual calendar, equation of time, power reserve indicator and even a thermometer in its miniature movement. Unfortunately, the Queen lost her head in 1793 and Breguet died four years before the watch was finished by his son in 1827.
Another French royal, Caroline Bonaparte, Queen of Naples and sister of Napoleon I, also commissioned Breguet in 1810 to create a watch that she could wear on her wrist. Breguet placed an oval-shaped case with a repeating movement on a human hair bracelet – as was the fashion of the day – interlaced with gold thread.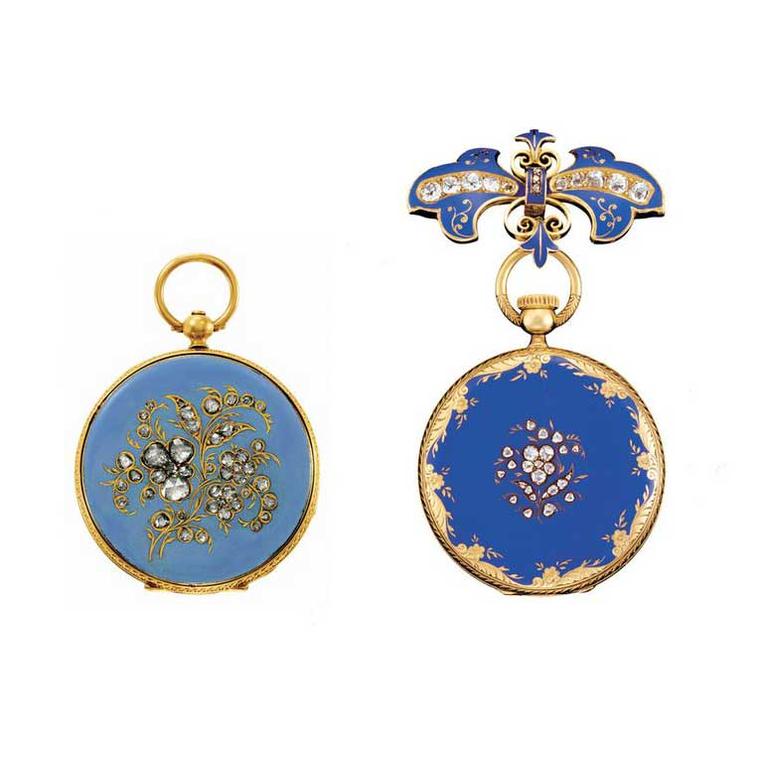 Meanwhile, in Geneva, a certain Madame Goscinska would become Patek Philippe's first official client, buying three watches from the brand in 1839. Enamelling was the brand's strong point, and the miniature scenes that appealed to women won. in popularity around the world, including Queen Victoria, who fell in love with a powder blue pocket watch adorned with a floral pattern of rose-cut diamonds in 1851, which she wore as a pendant.
When Countess Koscowicz of Hungary, another avant-garde leisure lady, commissioned a watch from Patek Philippe in 1868, the fashion to wear watches on the wrist rather than on the body began to spread.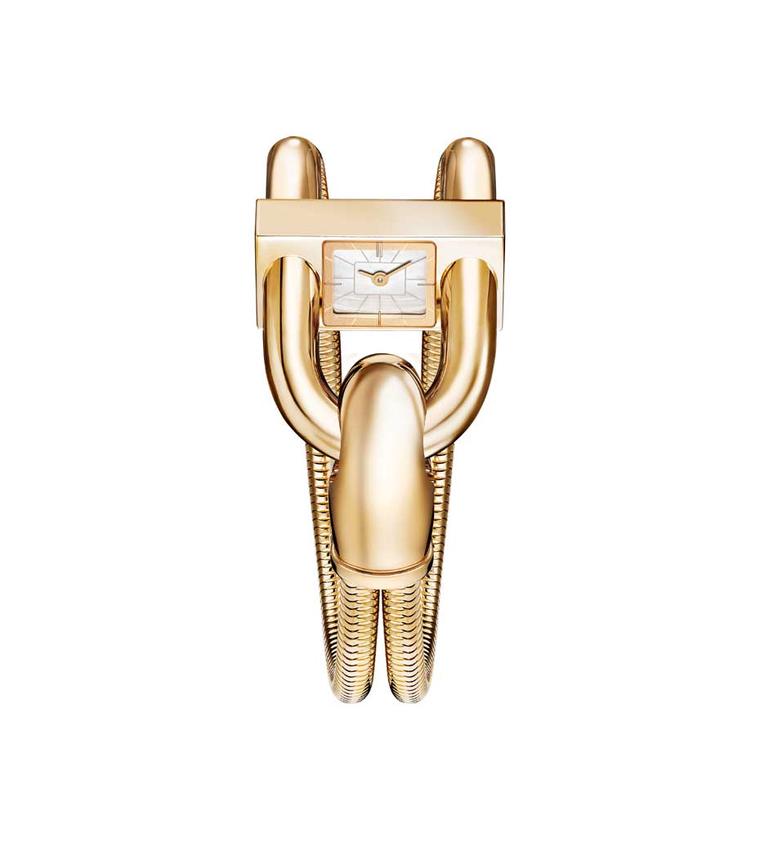 Resolutely anchored in the feminine field and shunned by men because trinkets, wristwatches, bracelets-watches are adorned with the most glamor, with jewelry models coming out of the workshops of big houses like Cartier or Van Cleef & Arpels. Watches were jewelry and vice versa, and a proliferation of styles matched the zeitgeist, with whimsical geometry and elegantly styled branding designs produced during the Art Deco period.
Ornament gives way to practicality, with the two great wars and the changing role of women in society. Gallet & Co, one of the leading Swiss watchmakers of the time, responded to the situation by producing the 26.6mm Multichron Petite chronograph watch in 1939, designed exclusively for enlisted and professional women – the smallest chronograph- bracelet made to date.
After World War II, a wave of optimism swept through the United States and Europe, and women were able to indulge in luxury again. The glamor of the Hollywood era sparked a nostalgia for fine jewelry watches, with the return of secret watches, ideal companions for the obligatory aperitif.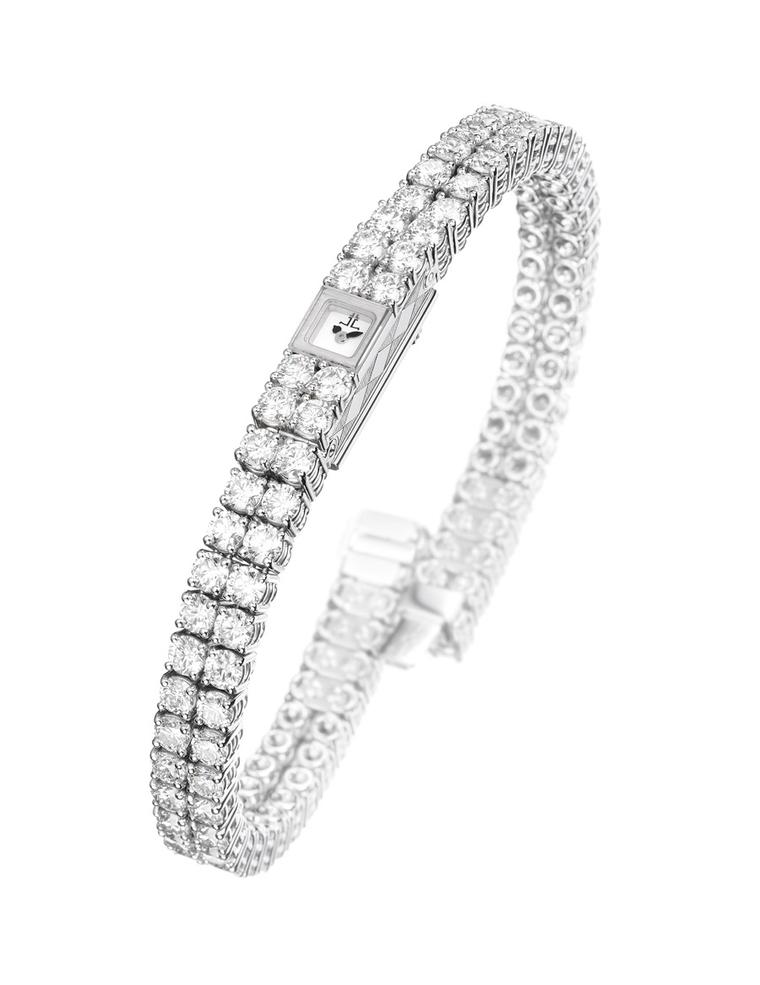 Thanks to advancements in downsizing mechanical watch movements, the trend for small watches has taken off. Jaeger-LeCoultre's legendary caliber 101 wins all the awards in this department with the tiny mechanical movement weighing just under a gram. Still in production today, it holds the record for the smallest mechanical movement in the world. At her coronation in 1953, Queen Elizabeth II wore a watch fitted with the tiny caliber 101.
The Swinging Sixties have injected their furrow into the evolution of watch design, and Piaget's irreverent combinations of daring natural stone dials, yellow gold mesh bracelets and diamonds captivated the zeitgeist of the decade. Perfectly.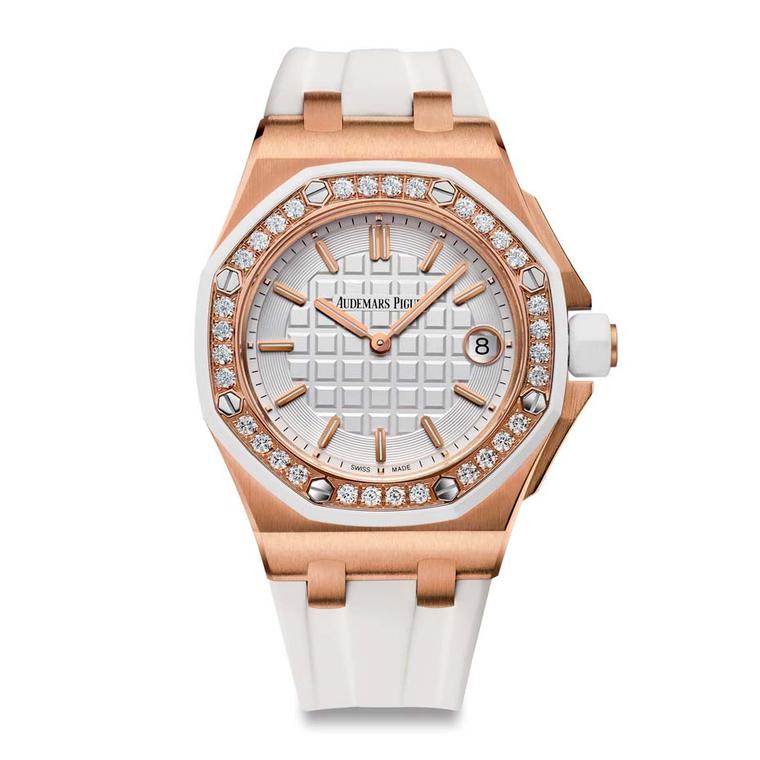 Electronic quartz technology in the early 1970s opened the door to unprecedented precision and more economical watches, but seriously dented the Swiss market for traditional mechanical watches. Some of the most consolidated brands bravely resisted the invasion and defended their market share with bold proposals that are still in vogue today, such as the iconic Royal Oak watch by Audemars PIguet or the Nautilus model by Patek Philippe. . With their masculine profiles, these iconic ladies' watches spoke to empowered women who value functionality, readability and reliability and made a powerful statement.
Powerful dress women of the 1980s needed a watch to live up to their status and the showier attitude prevailed throughout the 2000s. The recession of 2008 marked a return to more watch designs. binding on women, and today the lines between men's watches and watches are blurring, confirming a trend for unisex watches that appeal to both sexes.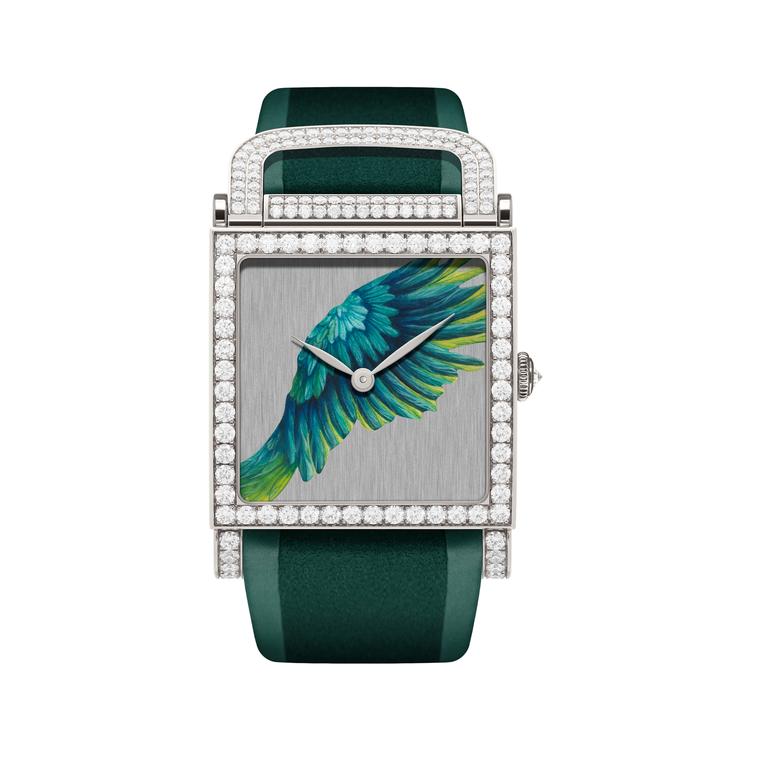 From royal commissions to the present day and women like Carole Forestier, head of movement creation at Cartier, Sandrine Stern, head of design at Patek Philippe, and DeLaneau watches, Geneva's exclusive bespoke watch service for women by women, it's fair to say this watchmaking is one of the few industries that has really understood what women really want.
What do Elizabeth I, Marie-Antoinette and Caroline Bonaparte have in common? They were all style queens with a passion for watches.

Queen Victoria's pendant watch (left) was on display at the 1851 London World's Fair and purchased by the Queen, followed by a second watch (right).

One of the first modern ladies' wristwatches, this first Patek Philippe watch was sold in 1868 to Countess Koscewicz of Hungary.




The Van Cleef & Arpels Cadenas watch in yellow gold with a mother-of-pearl dial, a recreation of a design from the 1930s (£ 20,600).

The Jaeger-LeCoultre 101 watch, offered to Queen Elizabeth II to commemorate her diamond jubilee.

From Piaget's private collection, this 1969 watch features an oval turquoise dial suspended in a woven yellow gold basket.




The Audemars Piguet 37mm Royal Oak Offshore women's watch combines rose gold with diamonds and white rubber (£ 22,400).




This Green Parrot Wing watch comes in a white gold Dome case and features miniature painting (unique piece 98,000 FS).

A contemporary reconstruction of Marie-Antoinette's pocket watch made by Breguet for the unfortunate Queen of France.