The most expensive watch brands and their price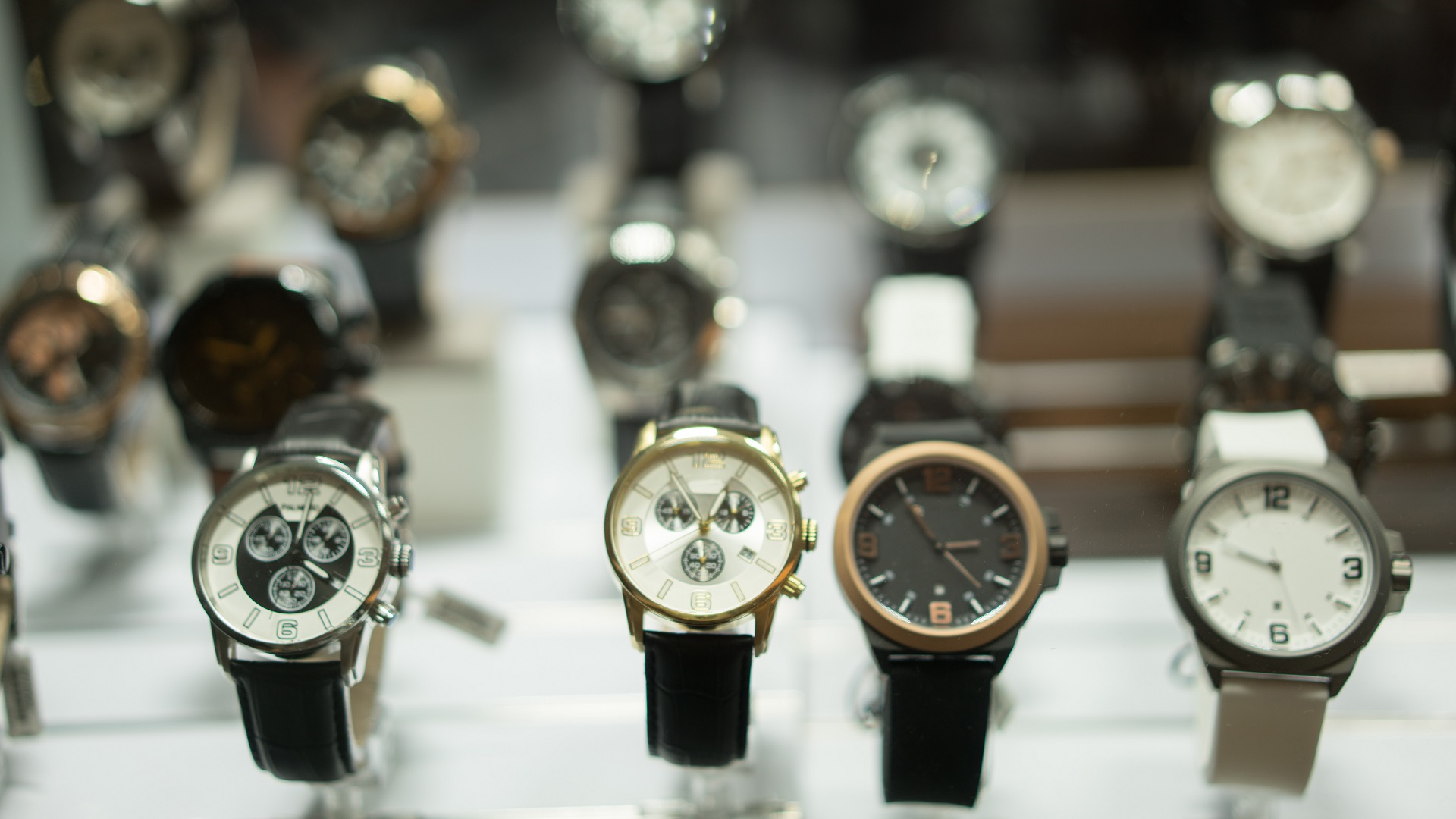 Over the past 5,000 years, since the ancient Egyptians created the sundial, the concept of measuring time has remained essential, but has become much more decorative, even luxurious. For centuries, wristwatches have served not only as practical accessories, but also as fashion statements and status symbols.
Watches have also gotten "smarter," with companies like Apple makes watches which feature all the modern conveniences of internet connectivity and more. While these technologically-enhanced watches are a huge hit, they're not the most expensive watches on the market – not by a landslide.
The most expensive watch brands
The most expensive watches are made by some of the most expensive watch brands in the world, including Audemars Piguet, Blancpain, Jaeger LeCoultre, Breguet, Louis Moinet, Piaget, Roger Dubuis, Vacheron Constantin, A. Lange & Sohne and Patek Philippe.
10. Audemars Piguet
Audemars Piguet was founded in 1875 in the small Swiss village of Le Brassus by childhood friends Jules-Louis Audemars and Edward Auguste Piguet. The brand started as and has remained a family business. These watches are produced in very small quantities and are therefore considered rather rare, but not to the point of costing millions. The most expensive Audemars Piguet watch is the Audemars Piguet Royal Oak Complication watch, valued at $869,000.
9.Roger Dubuis
The Roger Dubuis brand is a bit late in the world of watches, having been founded in 1995. Its timepieces are renowned for both their intricate design and their avant-garde styles. Roger Dubuis' most expensive piece to date is the 2013 Excalibur Quatuor – a piece that takes 2,400 hours to build and costs $1.1 million to own.
8. Blancpain
Blancpain was founded in 1735, when Jehan-Jacques Blancpain created a watchmaking workshop at his home in Villeret, France. It is believed to be the oldest watch brand in the world. Touting the slogan "Innovation is our tradition", Blancpain is a pioneer in the field of watchmaking while remaining close to its artisanal roots. The most expensive Blancpain piece is the Specialites Tourbillon Diamonds watch, valued at $1.34 million.
7. A. Lange & Sohne
A. Lange and Sohne was founded by Adolf Lange in 1845. Prior to his successful career as a watchmaker in his own right, Lange was apprenticed to JC Friedrich Gutkaes. Every A. Lange & Sohne piece is made in Glashütte, Germany, where the brand was born. The A. Lange & Sohne Grande Complication is the most expensive watch – and its more complex, hence its name – that this house has produced. It costs $2,497,000.
6. Jaeger-LeCoultre
Jaeger LeCoultre, also known as La Grande Maison, was founded in 1833 by Antoine LeCoultre, a Swiss watchmaker who invented a pinion-cutting machine and a new winding mechanism, both of which were revolutionary in the world of watchmaking. watchmaking. Jaeger LeCoultre continued to develop revolutionary technologies for its timepieces, in particular by creating the Caliber 101 which, composed of 74 parts, weighed just over one gram. This exclusive watch was worn by Queen Elizabeth II. The most expensive Jaeger LeCoultre piece is the Hybris Mechanica Grande Sonnerie, priced at $2.5 million.
5. Piaget
Founded in 1874 by Georges Edouard Piaget of Switzerland, Piaget initially focused on making pocket watches for other well-known watch companies. Eventually the business was taken over by his son. The company was acquired by Vendôme in 1988. The most expensive of the Piaget collection is the $3.3 million Piaget Emperador Temple watch, which includes 481 brilliant cut diamonds and an emerald cut diamond.
4. Louis Moinet
One of watchmaking's most respected pioneers is Louis Moinet, who holds the record for the invention of the chronograph, unveiled in 1816.
The chronograph balance wheel pumps at 216,000 vibrations per hour, resulting in a striking frequency of 30 Hz, more than 5 times that of an average wristwatch. In his time, Louis Moinet was known as the father of high-frequency time measurement, only to see his record broken 100 years later. The most expensive Louis Moinet look to date is the Meteoris, priced at $4.6 million.
3. Breguet
Since its creation in Paris in 1775, the Swiss manufacturer Breguet has established itself as a master of innovation. Breguet's greatest invention is the tourbillon, which sees the escapement and balance fixed in a rotating cage. A true scientific advance, the tourbillon is intended to act against gravity to avoid errors of balance and mass. Famous Breguet wearers include Marie-Antoinette and Napoleon Bonaparte. The most expensive Breguet to hit the market is the Breguet Grande Marie complication, valued at $10 million.
2. Vacheron Constantin
Founded in 1755 by Swiss watchmaker Jean-Marc Vacheron, then 24 years old, Vacheron Constantin amazes watch lovers with its antique aesthetic and modern sensibility. This brand also doesn't make a lot of parts, which only increases its exclusivity factor. most expensive watch in this collection is the Vacheron Constantin Kallista, which, created in 1979, is worth 11 million dollars.
1. Patek Philippe
Founded in 1839, Patek Philippe reigns as the most expensive watch brand in the world. Patek Philippe's Grandmaster Chime Commemorative Collection will set you back over $26 million – but that's actually not the highest price a Patek Philippe watch has gone for; in 2019, a Grandmaster Chimes model sold at auction for $31.9 million.
What is the most expensive watch brand in the world?
The No. 1 most expensive watch brand in the world is Patek-Philippe, originally named Patek, Czapek & Cie when it was founded in 1839. There are several reasons why this brand is so incredibly expensive – its most expensive watch and the most expensive watch ever sold, to date – sold for 31 .9 million. First and foremost, consider the extreme craftsmanship required to produce a single Patek Philippe piece. Second, there's the fact that Patek Philippe uses incredibly sophisticated technology to render its pieces; and third, the luxury brand is far from prolific, making some 62,000 timepieces a year.
Is an expensive watch a good investment?
Some luxury items are a waste of money. A luxury designer watch, on the other hand – or another wrist – is a wise purchase, not only in the sense that it is timeless and always in fashion, but because if it is well preserved, its the value may increase overtime. This is especially true if you are buying a limited edition or rare, one-of-a-kind watch.
Buying a watch made by one of the most expensive watch brands in the world is a task that should not be undertaken lightly. There are many fake luxury watches as well as many scammers. If you're serious about investing, you'll want to do the following:
Decide what kind of watch you want. Do you want something for everyday use or for special occasions only? It can indicate whether you want to do some bling or focus on something simpler that is more about functionality than rare gems.
Set a budget. Determine how much you can reasonably spend on these exclusive luxury items. Keep in mind that even a good investment is not worth going into debt.
Find the right places to buy a watch. It is best to buy only from an authorized dealer of the brand. To find one, go directly to the brand's website. Make sure it is the official website.
FAQs
Which brand has the most expensive watch?

The brand with the most expensive watch is Patek Philippe. In 2019, a model of his Grandmaster Chimes sold at auction for $31.9 million, becoming the most expensive watch ever sold.

Why is Rolex so expensive?

Surprisingly, rolex isn't on the list of the most expensive watch brands – maybe that's why so many people have a Rolex – the brand mass-produces between 800,000 and a million timepieces a year, which is high compared to Patek Philippe, which makes 62,000 years.

What is the most expensive Rolex?

Rolex's most expensive watch to date is Paul Newman's Rolex Daytona, which sold for $17.8 million in 2017. Although in fairly good condition, this Rolex Daytona isn't particularly special in itself, but it is associated with a legend. The watch was gifted to the award-winning actor and versatile icon by his beloved wife, Joanne Woodward, while Newman was filming "Winning."

What is the cheapest Rolex you can buy?

Currently, the cheapest Rolex watch for sale is the Oyster Perpetual, which costs as little as $5,300. This one is "cheap" for several reasons: it contains no precious metals and does not feature an all-steel finish.
Information is accurate as of October 28, 2022.
Editorial note: This content is not provided by any entity covered by this article. Any opinions, analyses, criticisms, evaluations, or recommendations expressed in this article are those of the author alone and have not been reviewed, endorsed, or otherwise endorsed by any entity named in this article.
Our in-house research team and on-site financial experts work together to create accurate, unbiased and up-to-date content. We check every stat, quote and fact using trusted primary resources to ensure that the information we provide is correct. You can read more about GOBankingRates processes and standards in our editorial policy.