These watch brands make personalization more accessible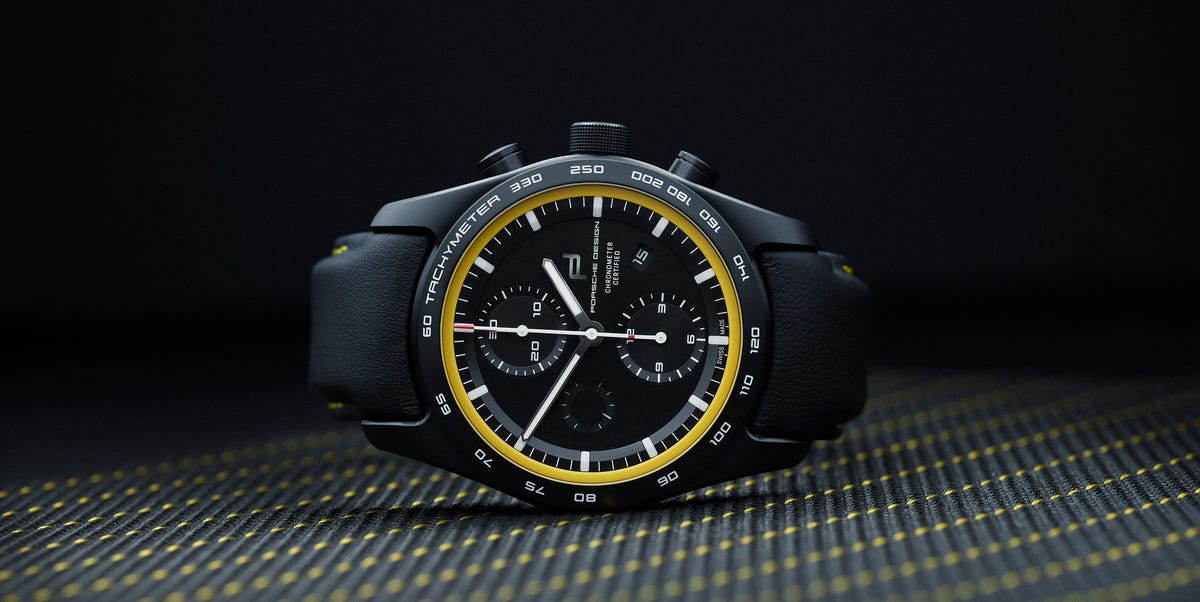 Wristwatches are sentimental items, valued as gifts and natural candidates for personalization of all kinds. Beyond engraving initials or messages on a caseback, however, further personalization has often meant a consultation between a watchmaker and a customer who can afford such a special service. However, the Internet and globalized production have started to offer more options to more people.
Depending on the type of features and the level of customization, watches can come with a lot more complexity than, say, printing your selfie on a t-shirt or coffee mug – although there are indeed services. offering to put your own photo on the case of a watch. or even dial (not that we recommend). Between engraving your initials and ordering a unique bespoke piece from a high-end independent watchmaker, are online configurators that allow users to mix and match existing components and colors.
Just as many websites allow customers to see a watch with different combinations of straps, some apply the same concept to other components as well. However, watch parts are generally much more complicated to exchange than bracelets, often requiring special training and skills. Making these watches to order also means they may not ship right away and may take longer to arrive on your wrist. But the prospect of having a watch that is unlike any other and made special by your own touches and tastes is an attractive proposition.
To be clear, we're talking specifically about websites here that make their models to order (some websites like Rolex and Oris have a 'configure your watch' button or something similar, but it's really more of a way to search. in models according to their characteristics). Below are examples of companies offering online configurators, and we recommend that you try them out for yourself.
Timex
Timex offers the nominal customization experience of choosing the case you prefer, pairing one of the different dials with it, and then choosing a strap. The dials are pre-designed without the possibility of modifying specific elements. Like any other configuration program, you start by choosing the base model. Timex offers eight existing models to customize, and we played with the Scout 40 with a "silver" case and paired it with a blue dial from seven options. Pairing it with a gray strap, the result would cost the same as one of the pre-made Scout 40- $ 75 models.
Try it now
Porsche design
Announced this year, Porsche Design is rare among luxury watchmakers not only to offer an online configurator, but also for the breadth of customization options it offers. The brand says that the combination of elements amounts to 1.5 million possibilities. Everything is built around the brand's famous Chronograph 1 watch, which you start to personalize by choosing a natural or black-coated titanium case finish, hallmarks of the model.
With a base price of $ 5,150, some options pay off: a black case costs around $ 300, and a full black titanium bracelet with a fine-tuning mechanism still costs $ 1,250. You can choose a black or silver bezel with a tachymeter or timer scale, as well as a few handset options, but the "colored ring" on the dial is where the most fun and distinction is – it's available. in a wide range of colors which can further be adapted to the strap, seams and even some rotor options.
Fact
Hong Kong-based watch company Undone offers such a variety of base designs that their customizer appears to offer significant creative possibilities – the majority of designs listed on their site have a "Customize" button next to the standard "Buy Now" button. . In addition, the brand is known to offer well-built products (using the same Chinese suppliers who work with the big Swiss brands) at quite reasonable prices. Go ahead and have fun mixing and matching everything from dial layouts and colors to handsets and more. Best of all, you are looking for very reasonable prices if you like the look you come up with.
Try it now
Bamford Watch Department
Although Bamford now has its own (relatively affordable) watch collections, the UK company is best known for aftermarket customization of top brand watches – a relationship with LVMH means there are plenty of options for customizing TAG watches. Heuer, Zenith and Bulgari. Like many sneaker manufacturers, Bamford allows users to select a range of colors for just about every item. Bamford's online tool was the most comprehensive and easy to use of those we tried, offering the most freedom – even resulting in combination possibilities that are perhaps misguided. Most of Bamford's colors are quite strong and vibrant, so you may end up with something that stands out and really reflects your own tastes.
This content is created and maintained by a third party, and uploaded to this page to help users provide their email addresses. You may be able to find more information about this and other similar content on piano.io