Times are changing: Patek Philippe, IWC under threat from independents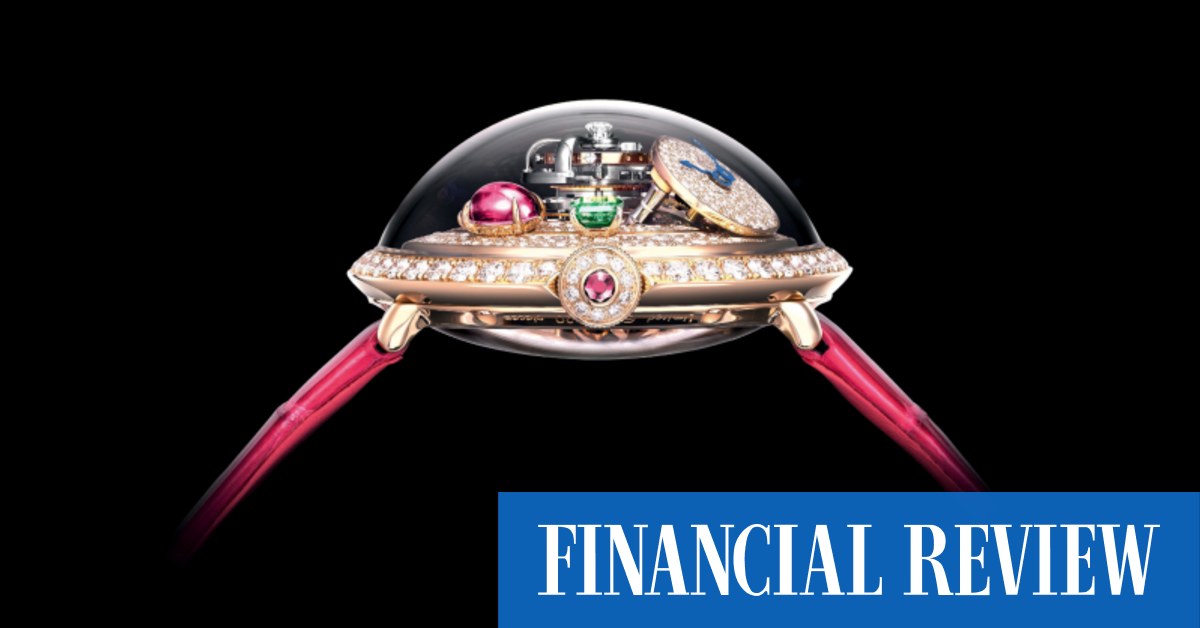 Just below that heady peak, early adopters are also turning to brands you won't find on every high street: Richard Mille is the prime, albeit garish, example.
Competitive collaborations
Get ready to acquaint yourself with a rich vein of small manufactures such as Akrivia, Sartory Billard, Grönefeld, Ming, Konstantin Chaykin, Czapek, Christophe Claret, Kudoke, Louis Moinet, Singer, Sarpaneva and Kari Voutilainen, all offering a surprise quotient and pleasure, and presenting an obvious challenge to the manufacturers of the me-too watch.
As for how to counter this if you're a regular brand, getting more creative with dials – like Grand Seiko has done or Vacheron Constantin with its recent Everest editions – is one way, but expect some unexpected collaborations be another.
The most recent to spark interest is the Bulgari jewelry mainstream who have bonded with the enfant-terrible MB&F to produce a feminine timepiece like no other. While Bulgari is known for its love of colorful cabochon cut gems, MB&F has made a name for itself with resolutely quirky and complex mechanical gear.
The duo's banter resulted in the Legacy Machine Flying T Allegra. A limited edition in white or rose gold, it features a medley of precious stones against a backdrop of snow-set diamonds, with an equally dazzling vertically constructed movement topped by a 60-second flying tourbillon.
MB&F explains: "It is designed so that only its owner can read the time, with hours and minutes displayed at a 50 degree angle. A sapphire crystal dome tops the three-dimensional assembly, with a ring of tourmaline, tsavorite, rubellite, amethyst, tanzanite and topaz curated by Bulgari forming a complete circle around it. What traditional timepiece could compete with that?
The good news is that clever collaborations aren't exclusive to the very high end; increasingly we are seeing special editions across the board, with prominent website Hodinkee setting a trade benchmark with its Oris, Timex, Longines and Swatch series of modified pieces as well as limited edition Blancpain, TAG Heuer and Hermès more expensive.
All are selling out and threatening to become collectables. It's no mystery why. The watch enthusiasts who run the site have understood better than the brands own management what enthusiasts want in a watch – more color, less clutter on the dial, more horological feel, less blandness. Otherwise – and despite IWC's care – why wouldn't you look at Apple's omnicompetent option?
AFR Magazine's February issue comes out Friday, January 28 inside The Australian Financial Review. Follow AFR Mag on Twitter and instagram.